Let's keep the world green together
Willow is committed to sustainability. Here are the specifics:
Try Willow's green calculator
Wondering how much of an impact your recycled stock selection will have on the environment? Use Willow's innovative Recycled Stock Calculator to determine how many trees and how much water, power and carbon gases you'll save based on your specific choice of paper and size of your press run. Try it now.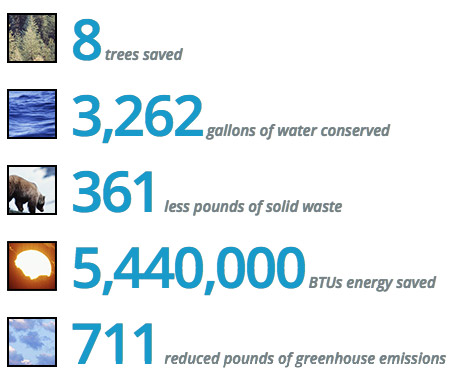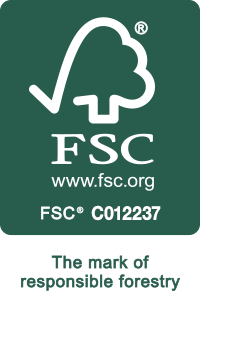 Willow is FSC® Certified
FSC (Forest Stewardship Council®) is a global, not-for-profit organization dedicated to their mission to support environmentally appropriate, socially beneficial, and economically viable management of the world's forests. Willow is proud to have obtained FSC Chain of Custody certification.
Willow's Eco Statement
At Willow Printing Group, Ltd., we have a long history of participation in environmentally conscious initiatives.
We strive to reduce our environmental footprint in every way possible and support our suppliers and clients in their efforts to do the same.
We use a wide variety of post-consumer recycled paper.
We recycle and reuse all products of our operation, wherever possible.
We process our printing plates without the use of film and the harmful chemicals required to develop such.
We use vegetable-based inks for offset printing.
We use independent recycling contractors to ensure the proper handling of our minimal waste.
We use recycled and recyclable packaging.
We ensure all our equipment is on "power save" or "off" mode when not in use to save energy.
We educate and encourage all team members to consider the environmental impact of every decision.
We constantly monitor and assess our operations to ensure compliance with all legislative requirements, as well as our own supplementary environmental initiatives, to protect the environment from accidental damage or upset.
We encourage our clients to only print the quantity needed to avoid waste.
We partner with suppliers who provide environmentally responsible input materials that meet our operating standards.
We will continue to invest in environmental control systems as required to protect our employees and the environment.
We combine shipments whenever possible to decrease carbon emissions.
We are equipped to produce the bulk of our client's projects in-house to avoid unnecessary transportation of materials between production facilities.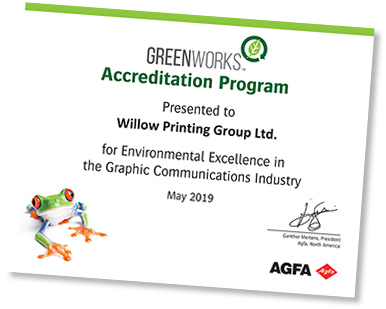 Willow achieves GreenWorks designation
Willow was recently honoured to receive Agfa Corporation's GreenWorks Accreditation. Agfa's designation "exemplifies your commitment to producing the highest quality products while supporting and promoting environmental responsibility."
You can see a copy of the letter announcing our designation from Agfa below.