in Communications
Supply chain challenges hit the printing industry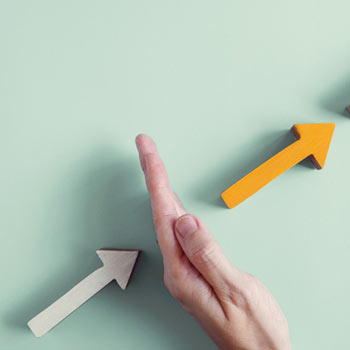 COVID-19 is not a typical risk event. The scale of its impact eclipses anything most manufacturers have experienced before. It has impacted businesses of all types and sizes. In fact, 94% of Fortune 1000 companies have had supply chain disruptions from COVID-19, 75% of companies have reported negative or strongly negative impacts on their businesses, and 55% of companies have downgraded their growth outlooks.
How is it impacting a company like Willow? As a custom manufacturer, we buy raw materials to print your projects. So far, we've largely avoided them, but due to the pandemic's impacts, we're seeing disruptions in everything from paper, ink, shipping, cartons, and of course there's Canada Post delivery delays as well.
Mind you, we aren't trying to be alarmist. Even with these current supply chain challenges, so far Willow has been able to use creativity to be proactive. We have met the vast majority of all deadlines. But if there was ever a time to plan ahead, now is the time. We encourage you to discuss this with your account manager early in the planning process.
It's all about turn-around time!
The more you plan for the worst-case scenario, the more likely your deadline can be met. There are two ways to manage this. First, plan ahead! Try to submit your purchase order at least one to two weeks before your files are ready, especially for larger runs or projects that involve a mailing component. That way, we can order the materials in advance, giving us a cushion if there is a shortage. Secondly, if you can, you should also build extra time into your expected delivery date. For example, if you normally expect a project to take two weeks from when you release the files, give yourself an extra week or so in the short term until this is all straightened out.
We pre-purchase truckloads of paper, so there are many print projects that won't be affected by this. If we do encounter an issue procuring the sheet you have selected, we may be able to suggest comparable stocks that are readily available. This may be essential to making a tight deadline.
With direct-mail projects, bear in mind that Personalized Mail and Publication Mail can deliver in the normal time frame, but also can take twice as long to arrive with Canada Post. When direct-mail delivery time is critical, it should go Lettermail (first class).
We all hope this will soon be behind us. In the meantime, stay well and plan ahead. We appreciate your patience and understanding.